Submission Guide & Talent Bank
Get Published with Emain Publications - We are currently closed for submissions.

In the meantime, if you just can't wait and you would like some help to get published - why not buy our new book - Just click below to BUY.
'For around £99 - The 7 Step Basic Guide to help you Publish your Book and Build your Website to Sell and Promote your Book'
Once payment is received, we will email you the PDF book - make sure you include your email address when paying! You can also buy on Kindle - have a look inside or try a free sample by clicking HERE.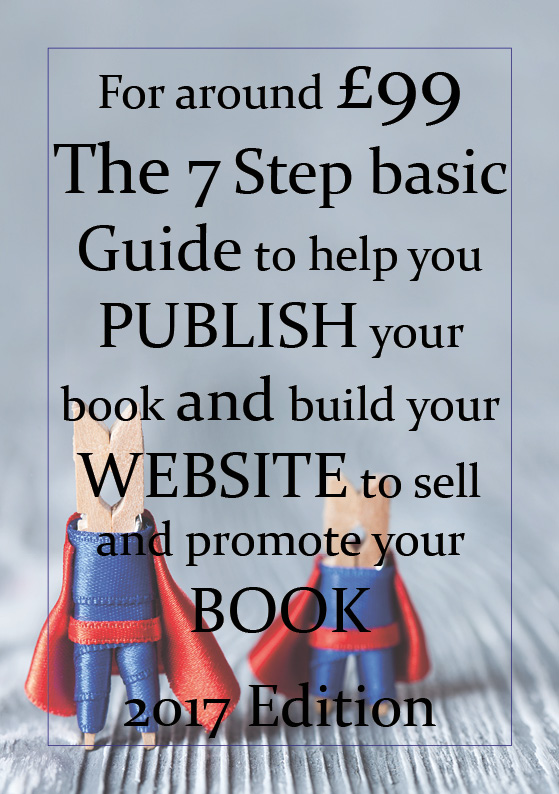 We are interested in publishing local Northern Ireland children's stories and we are currently closed for submissions.
We hope to reopen again soon for submissions. In the meantime, you can review our guidelines for previous submissions for information below. Our submission guidelines are currently being reviewed and will be published again when we reopen.
Previous guidelines:
If you would like Emain Publications Limited to consider publishing your book, here is what you need to know:
• We are interested in Children's stories that have a story behind them. Have you written your story for one of your children, is it based on something that really happened or is there something special about this story?

• We need you to tell us as much about you and your story as possible, there is no word count restriction! Send pictures too if you like.

• Submit your story typed in Arial 12 font with your name, number, address and email address by email to submissions@emainpublications.com with the Title of your story in the subject line. A short synopsis would also be welcome.

• Let us know if you would be interested in completing any promotion or marketing yourself of your story, maybe through your Facebook or Twitter account or any other ideas you have.
We will reply to you within approximately 6 weeks and let you know if we would be interested in discussing with you a potentail bespoke package to publish your book. If we are interested in making and selling your book, Emain Publications Limited will prepare a unique Writer's Contract which will be individual to you and may require you to make an initial investment into your book.
In return as your Publisher, we will create, distribute and sell your book and you will be guaranteed a percentage of all the sales we make.
I'm afraid our decisions on what we would like to publish are final when we reply to you and although you may be disappointed that we will not be publishing your book we may be able to help you self –publish.
We want to help you get published so if you are a writer we will try to help you on your way! Our Talent Bank, which is the Emain Publications artists, designers, illustrators, legal representatives and many others who help us deliver our work may be able to help to create your book.
One more thing, Emain Publications Limited will only publish work by local Northern Ireland writers, artists and suppliers so if you want to work with us that is what we will ask of you.
Still want to submit?
Go ahead, we would love to read your story!

Help with Publishing with Emain Publications
If you would like to use a completely local service and be in control of the design and publishing of your book, we can help you through each step of the process.
This facility is not exclusively for children's books.
The issues many of us face while considering the many available options for publishing include:
1. Who owns the copyright of my book?
2. If I use illustrations am I subject to copyright laws I am not aware off?
3. How do I find a designer to make my e-book look really great?
4. Can I see a proof of the whole design of my book?
5. Where do I get an ISBN number and how do I sell my book in shops?
6. How can I personalise my book with my own illustrations?
7. How can I market and sell my book?
8. How much will the printing cost?
Emain Publications has experience of designing and publishing a local book from start to finish.
When local author Shauna Dunlop started to search the internet to find a way of publishing her precious stories about her daughter, she realised there were so many issues she had never thought off.
• If I used illustrations provided by a bespoke company, who owned them?
• How much of the royalties and the copyright would I be handing over to a self-publishing company?
• Why would I not get to see a proof of my book before it was printed?
• How do I choose the size of the book?
• How many pages should it be?
• Why was the printing so expensive?
• Who were the people working on my book?
• What if there was a mistake in the printing?
Although Shauna was quite happy to pay for the book herself, all the issues such as these in addition to the fact that she, herself would not be able to control the process, see it in operation and choose the specification that she wanted and instead fit into a ready-made template, she choose to set up her own company and publish herself!
Although the initial set up costs were very high to develop Emain Publications she knew she would be able to do the following:
Market any book through Neilson's PubWeb service, promoting to over 100 Countries worldwide with Nielsen BookNet Ordering (automatically routed to over 60,000 suppliers worldwide)
Be clear and confident that each book was legally copyrighted to Emain Publications Limited
Be clear and confident about freelance and provider agreements to ensure each party were provided with agreeable terms and conditions
Ensure ISBN's were obtained and registered to each book and barcoding and labels were developed and understood
Use professional marketing skills to develop effective distribution, sales and launch channels
Design, develop and create each book in the exact way that was wanted
In addition Shauna decided to choose to work with exclusively only local Northern Ireland Talent and suppliers and so create not only her perfect book but also create something very special to showcase Northern Ireland as well.
If you would like to see our first title, "The Lemon Sugar Baked Cookies" call into any of our distributers or order it online here.
If you like it and would like to discuss how we can offer you a self-publishing service to create your book, contact us.
We will provide a free consultation to discuss your book, what you would like to develop, where you would like to sell it, your budget and we will consider if we could offer you a complete individual bespoke package for your book.
If you are interested, please contact us at enquiries@emainpublications.com or contact us here through the website and we will arrange a free consultation service.